If you're looking to improve the look and feel of your skin, it's important to know that you don't need any expensive or gimmicky products or procedures in order to do so. Just by making a few small changes to your daily routine, you can see smooth, healthy-looking skin in no time at all.
Check out these 9 tips on how to make your skin look and feel better today!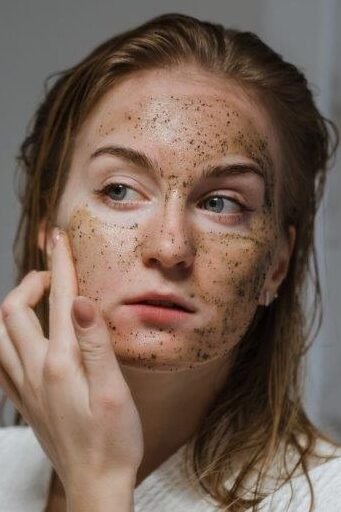 1) An Overnight Moisturizer
Did you know that your skin can absorb moisture better when it's applied at night? Think of it as a night-time moisturizer. When you apply moisturizer in the morning, what happens is that most of it just rubs off on your clothes or bedsheets (or both). But, if you sleep with a slightly damp face, what happens is that some of that moisture soaks into your skin throughout the night.
This technique works even better if you leave some hot water in a basin and soak your face for about 20 minutes before going to bed – then use a towel to pat yourself dry before applying moisturizing cream.
2) Drink Enough Water
Drinking enough water each day is an easy, inexpensive way to keep your skin looking and feeling smooth. Dehydration can lead to dry, flaky skin; in fact, studies have shown that drinking a lot of water—as much as 10 glasses per day—can actually reduce fine lines and wrinkles. (Something to keep in mind if you're starting to notice fine lines.) By drinking plenty of H2O, you can also help your body detoxify properly.
3) Eat Healthy Foods
When you eat a healthy diet, you can greatly reduce your chances of developing skin conditions and diseases like acne, eczema and psoriasis. Limit your intake of unhealthy fats, especially trans fats that are linked to skin conditions like dermatitis.
Include omega-3 fatty acids in your diet by eating foods like salmon and other cold-water fish. It is also important to avoid inflammatory foods that are commonly linked to poor skin health such as sugar, refined carbs and fried foods. Lastly, drink plenty of water; hydration helps maintain healthy cell turnover that keeps your skin looking fresh and smooth.
4) Drink Green Tea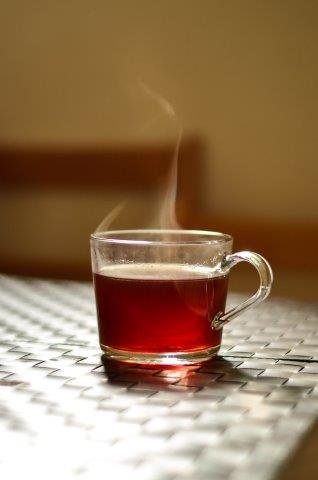 Green tea is one of those miracle drinks that can actually do a ton of good for your body. It contains numerous nutrients, such as EGCG (epigallocatechin gallate), which fights against free radicals and helps to prevent signs of aging, including wrinkles.
Green tea also has anti-inflammatory properties, which means it can reduce redness in skin and may even help clear up skin conditions like acne. Plus, green tea is packed with vitamins and minerals that are essential for maintaining healthy skin cells. This makes green tea one of our favorite home remedies for smooth skin.
5) Use a Clean, Gentle Scrub
While home remedies should be used as a supplement to—not replacement for—professional advice, a good scrub can help you get rid of dry, dead skin that's clogging your pores. For example, you can use brown sugar (available at most grocery stores) or oatmeal in place of an expensive exfoliating scrub.
Just mix it with enough water to make a paste, and use it on your face and other areas as needed. It won't give you smooth skin overnight, but continued use is sure to help. It's also important to note that everyone has different reactions to different home remedies; if something burns or hurts your skin after only one application, stop using it immediately!
6) Avoid Allergy Triggers and Irritants
Start by creating a no-go list of all things that trigger or irritate your skin. Stay away from these things as much as possible. For example, if you're allergic to wool and have a wool sweater in your closet, get rid of it! Or, if you notice your skin starts itching after shaving with razor A, use razor B instead (so long as it doesn't hurt your wallet).
To make sure you're not doing more harm than good at home, avoid products with artificial fragrances and preservatives (especially parabens) since they are common culprits behind sensitive skin conditions.
Also Read : 14 Beauty Tips for Face at Home
7) Honey to Get Rid of Dry Skin (Fast!)
If you have dry skin, try using honey as a moisturizer. Honey is an antibacterial substance that prevents and heals acne and eczema. It also has natural antioxidants that speed up healing, making it a great aid for damaged skin.
If you have any cuts or scrapes, use honey to dress them, as it speeds up healing time. You can even make your own face mask out of honey and cinnamon! All you do is add a little bit of cinnamon to some warm or hot honey, mix together until it's smooth, then apply it evenly all over your face (after washing your face of course). Let it sit for 20 minutes before rinsing off with warm water. In less than two weeks, you should see dramatic results!
8) Let Your Skin Breathe
Keeping your skin clean and hydrated is essential, but you'll also want to make sure it's getting enough air. If your skin is feeling dry or tight, take a break from makeup and other skincare products for a few hours—it will give your pores a chance to breathe. Be careful not to over-cleanse; stripping away natural oils too often can be just as damaging as drying out your skin with harsh, alcohol-based cleansers.
9) Wear sheet masks
We know, you're thinking, I'm not putting a sheet mask on my face, I barely have time to take a shower and wash my hair as it is. But hear us out: There are various kinds of sheet masks that only require that you press it onto your face with either your hands or a cotton pad and leave it on for five minutes—no rinsing required. Sheet masks are easy enough to use that you can do them while watching Netflix or folding laundry in between meetings, so there's no excuse not to try them out.
Conclusion
There are many ways to make your skin look and feel better. At-home remedies are just as good as expensive creams, for example. If you're in search of a cheap yet efficient beauty secret, these eight tips should do the trick.
Give them a try, and you might notice smoother skin after only a few days! There are many ways to make your skin look and feel better. At-home remedies are just as good as expensive creams, for example. If you're in search of a cheap yet efficient beauty secret, these eight tips should do the trick. Give them a try, and you might notice smoother skin after only a few days!