How do I Get Rid of a Sore Throat quickly?
We know spending a single day in public with blocked nose or nasal congestion isn't fun. The combination of runny nose, Sore throat, blocked sinuses, body aches, coughing, chills, headaches, throat infection, and cold can be enough to make anyone miserable.
What are the Home Remedies for Throat Infection?
Sore Throat Treatments –
There are plenty of home remedies that can eliminate your symptoms and get you back to normal. So keep reading to know about home remedies to Get rid of Blocked nose. Tips that can treat a stuffy nose at home.
Home remedies for Blocked Nose, Stuffy Nose are:
1. Salt water Gargle
Most common and easy remedy to use. Salt-water rinse helps break nasal congestion, while also removing bacteria and virus particles from your nose. It also helps to fight with throat infection.It works as a antibiotics for sore throat.
Recipe:
Take ¼ teaspoon salt.
Mix them well in 8 ounces of warm water.
Now Gargle with warm water.
Repeat 2 to 3 times for better results.
It will be beneficial for Sore throat treatment.
2. Ginseng
Ginseng is believed to enhance and restore well-being. It is seen as the one of the most popular herbal remedies. Ginseng might help cut back symptoms of cold or respiratory disease, though studies have provided mixed results on its effectiveness.
Research on an herbal product containing ginseng found that it reduced the risk and duration of cold and flu symptoms in adults very fast.
Way to use:
People can consume ginseng as raw or,
Can take it in the form of capsule (available in market) or
Mix or can take it in the form of herb tea.
3. Tea for Sore Throat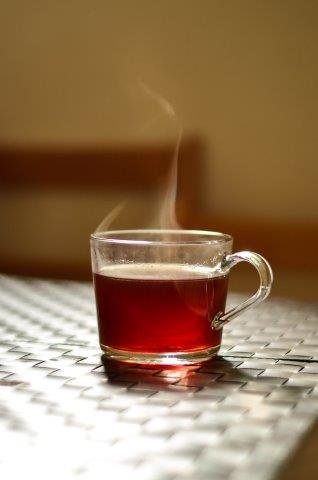 Tea is an aromatic liquid normally ready by gushing hot or boiling water over cured leaves of the bush. After water, it's the most widely consumed liquid on the planet. It is good for healthy throat.
When you have a sore throat or have stuffy nose, you might find yourself reaching for a steaming cup of tea. Drinking a hot cup of tea can open up congested nasal passages. It is a natural remedy that can cure blocked nose.
Also Read : How to Get Rid of Double Chin – Exercises and Remedies
4. Oregano oil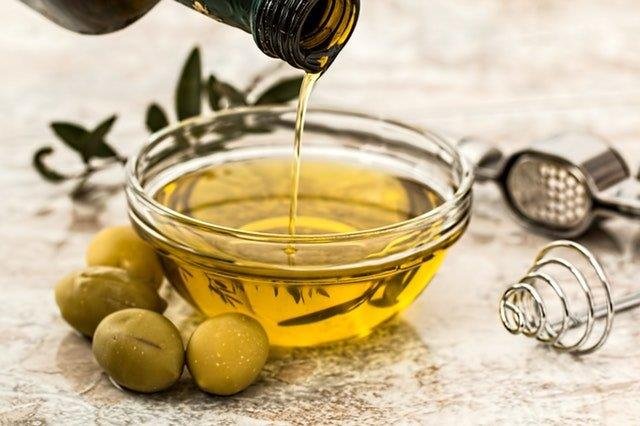 Oregano oil contains strong antioxidant properties for viral throat infection. It also contains thymol and carvacrol, which have antibacterial effects. People traditionally use essential oils containing thymol to relieve headaches, coughs and diarrhea.
Taking oregano oil or rubbing it on the chest and on throat also helps relieve cold symptoms and helps in Breath better.
5. Ginger
Ginger is considered very good for treating sore throat. The health advantages of ginger root are touted for hundreds of years, but now we have scientific proof of its curative properties. Ginger has an anti-inflammatory property and antiviral properties which can congested nose.
RECIPE
Firstly, Take a few slices of raw ginger root in boiling water.
By Drinking this it could help soothe a cough or sore throat,
It will helps to make you breathe normally and provide runny nose treatment.
OR
Chewing a raw ginger is a common home remedy that you can try for nausea.
Also Read : Natural Home Remedies for High Blood pressure
6. Garlic
Garlic contains the compound allicin, which may have antimicrobial properties.It has been used as a medicine from ancient to modern history. blocked nose reduces sense of taste.
Adding a garlic supplement to your diet may cut back the severity of cold symptoms. According to some research, it might even help you avoid getting sick in the first place.
It also helps in treating a wide range of conditions, diseases and nasal blockage.
7. Is Honey Good for blocked nose?
Honey has a variety of antibacterial and antimicrobial properties. Researchers found that giving adults a 10 gm of honey at bedtime can help in reducing the severity of their cough symptoms.
The children reportedly slept more soundly, which also helps to reduce cold symptoms and helps to cure blocked nose. You should never provide honey to a baby younger than 1-year-old, because it usually contains Clostridium botulinum spores.While they're usually harmless to adult children and adults.
Take some drops of honey with some lemon juice.
Then mix them well in warm water.
Therefore, Drinking honey in tea with lemon will ease raw throat pain.
Also read : Benefits of Honey, uses and home remedies.
8. Menthol
Blocked sinuses and congested airways are common symptoms of a cold, which menthol can help relieve. Menthol comes from many types of mint plant. It has antibacterial, pain-relieving effects and is an ingredient in many vapor rubs.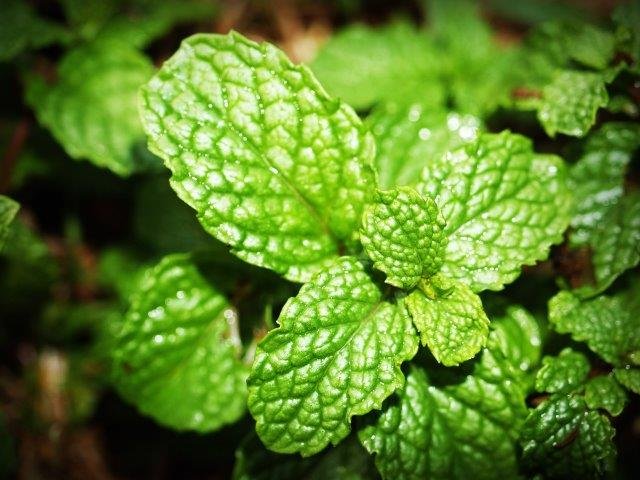 People can also add menthol to hot water for a steam inhalation. Although a study found that menthol inhalation can helps in reducing irritation from stuffy nose which may occur due to environmental irritants, but as of now there is limited research on its effectiveness in clearing congested airways.
Other analysis found that vapor rub containing lotion, and natural resin considerably improved sleep in kids and adults with cold symptoms.
Note: Don't apply or inhale too much of menthol as it may not be beneficial.
9. Stress or Poor sleep
Stress or poor sleep might increase the chance of obtaining a cold or the respiratory illness. One of the study suggests that lowering stress levels through Exercise and mindfulness meditation practices reduces the risk of getting one of these illnesses.
People who participated in a mindfulness meditation or exercise program lost fewer work days due to illness than people in the control group. Lack of sleep can compromise our immune system's ability to fight off colds and may lead to flu.
10. Turmeric
Turmeric has a rich source of volatile oils and curcumin in it which helps in giving relief to the people suffering from cold and cough. The antiviral and antibacterial properties in it reduce the symptoms of the cold infection. Turmeric is widely used in cooking so it is easily available. Here is a natural remedy that can help to cure sore throat.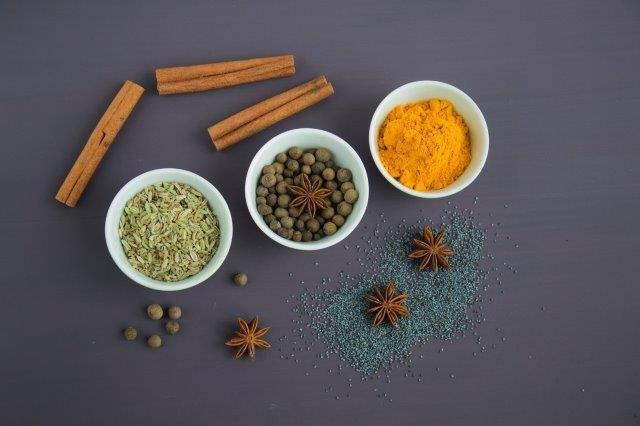 Haldi Doodh or Turmeric milk recipe:
Add a teaspoon of turmeric in a glass of milk.
Then Boil it and drink this milk while it is hot.
and You may add a tablespoon of honey to sweeten it.
Or You can try another remedy.
Turmeric Tea:
Turmeric tea is extremely healthful in nature because it contains turmeric, honey, and lemon.
All the three ingredients are beneficial in treating symptoms of cold and cough.
Just add a tablespoon of turmeric in 2-3 glasses of boiling water.
Then Add a tablespoon of honey and Mix them well.
You can also add mint to this tea, for taste.
Hopefully it helps to cure nasal blockage.
Also read : Turmeric for viral fever
11. Vitamin C
It is seen Vitamin C is significant for keeping the immune system healthy. Many people believe that it may help reduce the frequency of colds.
Although there is no scientific evidence to show that taking vitamin C prevents colds or reduces stuffy or blocked nose, researchers have suggested that a regular intake of vitamin C could benefit some people in these ways. They stated that while more research is necessary, the general safety and low cost of vitamin C mean that it is a low-risk method for people to test individually.
Citrus fruits and avocados contain high levels of vitamin C. People can also buy vitamin C supplements in pharmacies or online stores.
12. Vapor Rub on Nose
You might not just like the smell, however some old school topical ointments, but vapor rub seems to cut back cold symptoms and makes you breathe better and provides nasal congestion relief.
Just applying on chest before bed can help open air passages to combat congestion, reduce coughing, and improve sleep. Vapor Rub can be available in the offline and online market.
What can I drink for a blocked nose?
13. Lemon
Is lemon good for sinus?
Lemons are seen as the best for sore throats, runny nose because they can help break up mucus and provide pain relief.
Lemon, cinnamon, and honey syrup – This mixture is an efficient remedy to treat bacterial throat infection with natural reception.
Take lemon juice, honey syrup and some cinnamon powder.
Mix them well in water.
Drink this syrup two-fold in an exceedingly day to heal the symptoms of cold and cough.
Also Read : 6 Powerful Home Remedies to Get Rid of Pimples
14. Flaxseeds or Alsi
Flaxseeds has a rich source of healthy fat, Fibre and antioxidants. These seeds contain proteins, lignans, and the essential fatty acid that is good for your body.
Flaxseeds may be a tremendous remedy to cure a throat infection.
Recipe:
Take handful of Flaxseeds.
Boil them for about 10-15 min until the solution thickens.
Strain it and add some drops of honey to that.
Drink this solution and reduce the cold symptoms.
15. Neem
Neem, which has antiviral, antibacterial, and antifungal properties, is a good remedy to kill the bacteria's that have caused the symptoms of sore throat in the body.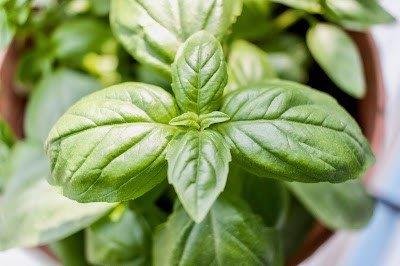 Recipe:
Boil 3-4 leaves of neem for 8-10 minutes.
Strain this mixture.
add some honey to that for taste.
Let it cool and then gargle.
It will help in curing sore throat and lead to nasal decongestant.
16. Green Tea
Green tea has a good store of antioxidants in it which helps in recovering from the symptoms of a cold. It hailed for its health benefits for centuries globally. It helps to prevent from bacterial throat infection.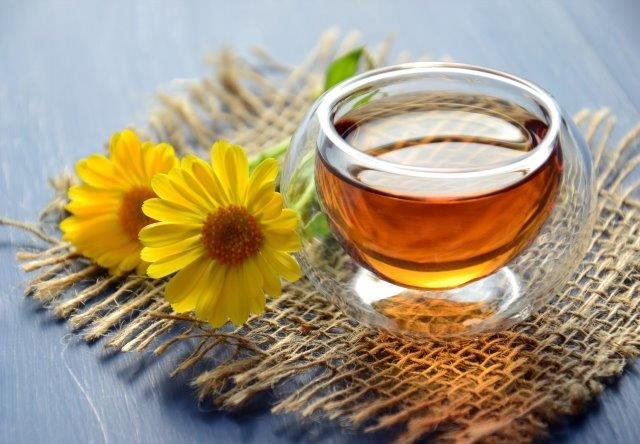 Recipe:
Let the Green tea leaf bag sit in a very glass of warm water for 3-5 minutes.
Add one tablespoon of honey to glass.
Then some lemon juice to the green tea.
Drink it 2-3 times a day for better results.
Also Read : Benefits of Green Tea for Skin and Face Masks
17. Cod liver oil
Cod liver oil is basically the fish oil having tremendous amounts of omega-3 fatty acids in it. This oil has anti-inflammatory properties which help in easing the symptoms of cold.
By applying and massaging on the chest area may lead to opening of the respiratory passages and decongestant.
18. Ayurveda Ginger Tea
Ginger tea is basic but most effective remedy to open blocked nose or nausea. It is Asian herbal beverage. To make healthy Ginger tea you have to follow some steps.
Ginger Recipe:
Firstly, slice ginger into pieces.
Boil your ginger slices in 1 cup of water for 10 minutes.
Then add some honey and lemon for taste.
Add some milk to it.
Let the ginger sit for about 10 minutes.
Simmer the ginger mix for minutes.
Serve in your favorite mug.
OR
Ginger Steam
Take a Bowl of water.
Then add some ginger oil in it.
Now add a few ginger slices in a bowl of hot water.
Inhale the steam coming out of this solution.
Therefore, helps to get rid of sore throat and throat infection.
19. Jaggary drink
May be most of you would be familiar with jaggary drink, as the best natural home remedy.
Recipe:
Firstly, Soak raw jaggery in water until it melts.
Then Add and Boil some peppercorns, cumin seeds, and sugar in 1/2 a glass of water.
Mix them well.
Strain the Jaggery or full mixture from water through a cloth (muslin preferable) 2-5 times, to filter out impurities in the Jaggery.
Cool this mixture and drink it.
Therefore, it will help in respiratory infection and nasal blockage.
20. Zinc
Studies suggest that zinc supplementation may help shorten the length of a cold symptoms. Experts believe that this is because zinc prevents rhinovirus, Yes you heard it right the virus that causes the common cold, from replicating in the body.
People can take zinc in the form of tablet, lozenge, or syrup, but should always follow the dosage advice on the packaging. Too much zinc can cause stomach aches.
Zinc is available online or in pharmacies as a supplement or as nasal spray. Using nasal spray can cause individuals to lose their sense of smell quickly.
Also read : 14 Beauty Tips for Face at Home – Home Remedies for Glowing Skin
21. Apple Cider Vinegar
Apple Cider Vinegar has antibacterial, antiviral characteristics which are highly beneficial for treating dry cough among children and adults.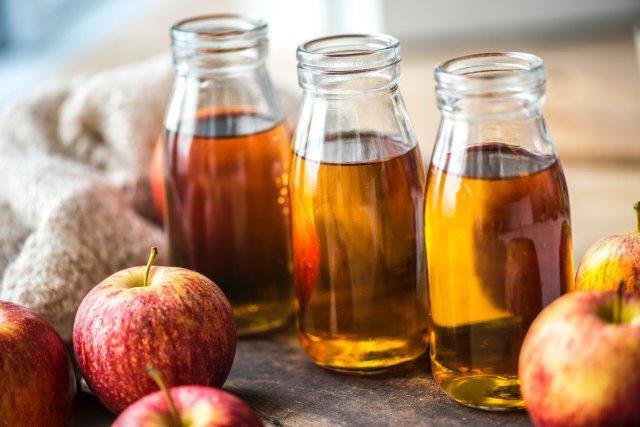 Recipe:
Firstly, take Ginger and apple cider vinegar.
Then Crush the ginger.
Then Add little-crushed ginger and one tablespoon of apple cider vinegar to a glass of warm water
Drink it.
This kills the pathogens present in the body which causes a cough and cold.
22. Echinacea
Some individuals use herbal extracts from the Echinacea plant to prevent colds and relieve nasal symptoms. Research has shown that components of Echinacea may help the immune system. It has antiviral properties and can fight against flu viruses.
Other studies have found that certain Echinacea products may reduce a people likelihood of getting a cold by 10–20 percent. People can purchase it as a supplement or herbal tea.
Also Read : 7 Natural Home Remedies for Upset Stomach
Other ways to treat symptoms and Recover from Blocked Nose include:
Resting,
Getting plenty of sleep,
Staying warm,
drinking plenty of water and other herbal fluids,
taking over-the antibiotics for sore throat, such as ibuprofen, to lessen aches or pain
People who notice that their symptoms don't seem to be improving after 10-12 days or have any uncommon or severe symptoms should see their doctor.
Don't be cheap to Share with your friends and family.