Want to Get Rid of Double Chin?
What causes fat under chin?
A double chin is caused by an additional layer of fat that develops below the chin.It is commonly related to weight gain; however, you don't need to be overweight to own one.Get Rid of Double Chin can be easy by trying these tips.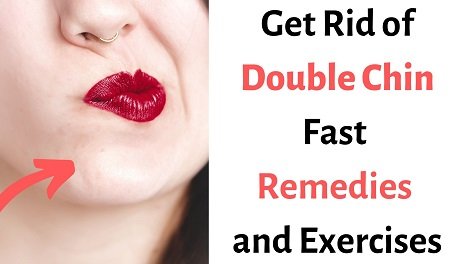 Too much flesh, especially around the jaws, is a clear indication of fat accumulation, and it is referred to as a double chin.Genetics or looser skin held from aging may additionally cause a fatty chin.
There are several exercises you can try that will strengthen that area and potentially minimize chin fat.Therefore, these exercise's target the muscles of the neck and face. In addition working these muscles could remove fat under chin.
We Tried to share you with best exercises and Remedies that may help in Double chin reduction. Which may get rid of chin fat fast.
Double chin exercises :
1. Chin Kiss
Firstly, Sit with a straight back and relaxed shoulders.
Incline the head back to look at the ceiling.
Pucker your lips as if you kissing the ceiling top.
It will stretch the area beneath your chin.Hold the position for 7-8 seconds.
Relax your lips and return your Face to Normal position.
Repeat 10-12 times would be enough.
As a result this exercise will help your chin to be thinner.
2. Stretch your neck
First Drop your chin forward to your chest.
Then Slowly rotate your head to the right and Hold your head for a 7 count.
Slowly rotate your head back off in order that your chin is to your chest.
Continue to rotate your head to the left. Hold it for 7 count.
Repeat this for 30 seconds.
---
3. Mouth Exercise to get rid of double chin
Firstly, Face forward, Now open your mouth wide.
Stick your tongue out slowly over 6 sec, until it is as far out as possible.
Return the tongue back slowly to your mouth within another 6 sec.
Repeat this for 10-12 times.
Read also : 7 Natural Remedies to Get Rid of Stretch Marks
4. Jaw Jut
Firstly Tilt your head back and look toward the ceiling.
Push your mandible forward to feel a stretch below the chin.
Hold the jaw jut for 6 sec.
Relax your jaw and come your head to a neutral position.
5. Ball exercise
For this exercise you should be in seated position
Place a ball under your chin.
Press your chin to push down against the ball in a steady, firm motion
Certainly Repeat 20-22 times daily for better results.
6. Say X and O
Firstly Be in Relax and seated position
Now open your mouth as wide you can.
spell X-O repeatedly to get the muscles of your jaw.
Repeat 12 -14 times.
Read also : 7 Benefits of Coconut Water – Uses, Health and Advantages
7. Tongue exercise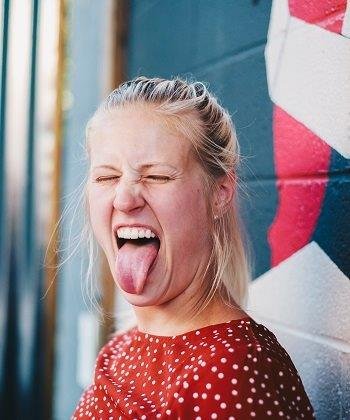 First Keep a straight back and open your mouth as wide as possible.
Then stick your tongue out.
After that lift your tongue toward your nose.
Continue this for 12 seconds and Relax the mouth and tongue.
Repeat this once more to get rid of double chin.
---
Double Chin Removal Remedies :
1. Egg White Face Mask
Eggs white are great for deep cleansing treatments and the protein is good for firming up your skin.
So it can shrink or tighten pores with an egg white mask. It may lead to get rid of double chin.
Ways to use –
Take 2 egg and separate the white from the egg yolk.
Whisk the egg white with milk, honey, and lemon juice.
Apply this mixture everywhere your jaw and close to the neck.
Leave it on for 25-35 minutes before washing it off with water.
You must do this once daily.
Also Read : 6 Powerful Home Remedies to Get Rid of Pimples
2. Massage to get rid of double chin
Massages help skin with a healthy glow, tighten skin tissue health and relieve facial stress. It helps in reduce chin fat.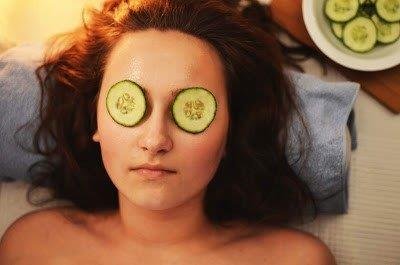 Ways to use –
Firstly, Be relaxed
Massage the skin below your chin in circular motion using an oil.
It will improve the blood circulation to your jaws
Repeat daily for better results.
3. Vitamin E capsules
Vitamin E has many benefits for your skin and health due to its high antioxidant potential.
Ways to use –
Take 2-3 vitamin E capsules and extract them.
Apply it to your chin jaw and upper neck.
Massage for a few minutes and leave it on overnight.
Repeat 1-2 time for better results.
4. Chewing Gum
Most easy and effective way to avoid double chin.
It is like a chin workout which helps to burn all the excess fat on your face and chin.
5. Green Tea for double chin removal
Green tea is that the healthiest drinkable on the world.It is stacked with antioxidants and supplements that have powerful effects on the body.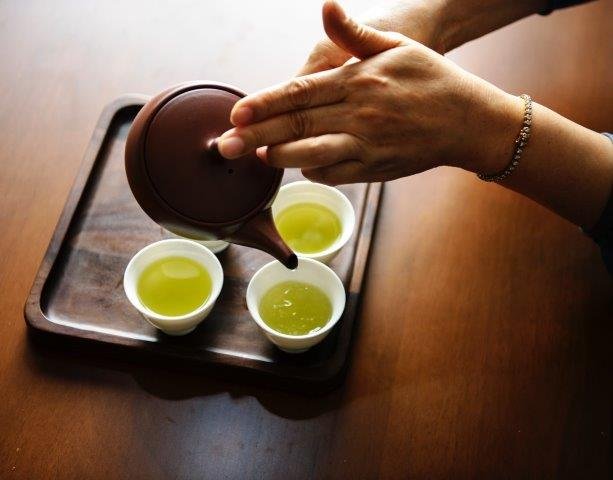 These include improved mind work, fat loss.Above all, it keeps you healthy.
Ways to use –
Add a teaspoon of green tea to a cup of hot water.
Meanwhile Steep it for 5 minutes and strain.
Add some honey to the green tea and consume right away.
Drink green tea at least twice daily for best results.
Read also : Benefits of Green Tea for Skin and Face Masks
6. Olive Oil
Olive oil might facilitate stop premature signs of aging on the skin.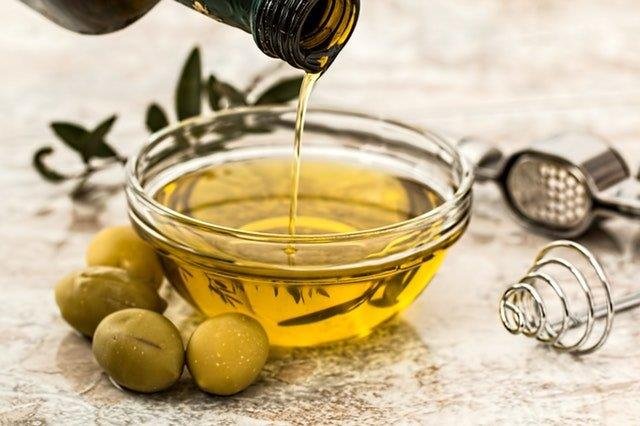 When applied to the skin, antioxidants may prevent premature aging, double chin reduction. In other words helps in removing fat under chin.
Ways to use –
Firstly Take some olive oil and heat it slightly.
Further massage oil on your jaw and neck.
Leave it on overnight or for an hour before rinsing it off.
Repeat this once daily.
7. Melons
Certainly, melons is rich in Vitamin C and Vitamin A which boosts immunity by stimulating the white blood cells in the body.
Being a strong antioxidant, vitamin C additionally effectively combats free radicals within the body.
Ways to use –
Firstly Take half a cup of melons.
Further Blend it with fresh water.
Apply it all over your jaw and neck using a cotton.
Leave it on for about 35-45 minutes and then rinse it off.
You may repeat this twice daily.
Also Read : 7 Benefits of Honey – Uses, Home Remedies and Advantages
Prevention Tips
Exercise daily.
Follow a healthy diet.
Take care of your calories you intake.
Moreover, Consume fresh green vegetables and fruits.
Above all most importantly Keep a check on your weight.
Note : However,The above Exercises, Remedies, and tips can help you get rid of a double chin quite easily. A little effort from your side is all that is needed to lose that excess fat double chin removal non-surgical way.
Don't be cheap to Share with your friends and family.
#double chin exercises #double chin removal #chin reduction #workout #causes #problem